The best scary horror games to play online.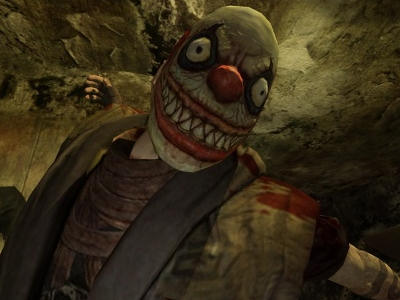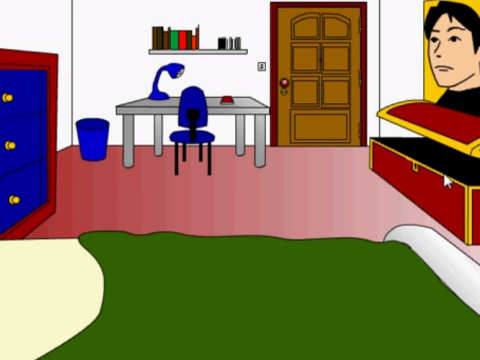 The Darkness is a scary adventure game. This is Episode 1 of the creepy Darkness series. You play a girl who wakes one night to answer a knock at her front door. A black hand engulfs her and the next thing she knows, she's back in her bed and doesn't remember a thing. Upon investigating she finds a few things are a little… different… in her home. You must find a way to stay alive and escape.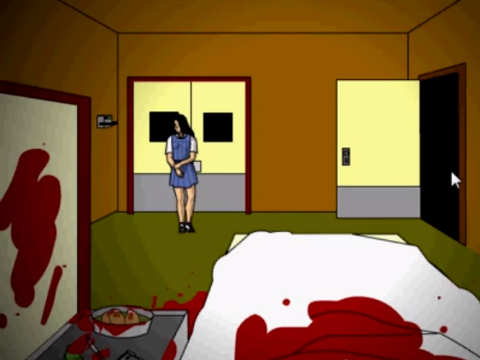 The Darkness 2 Game is a scary point-and-click escape the room adventure. In Episode 2 of the horrifying Darkness series, you play a girl who finds herself in the bloody operating room of a hospital ward. You must find a way to escape from the hospital.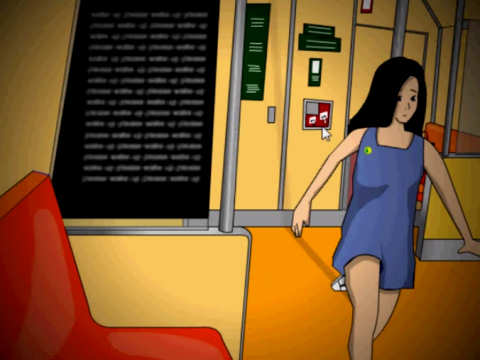 The Darkness 3 Game is a scary escape the room point-and-click adventure. In Episode 3 of the terrifying Darkness series, you wake up and find yourself on a subway train, going down a dark tunnel. You must find a way to escape from the train before you are killed.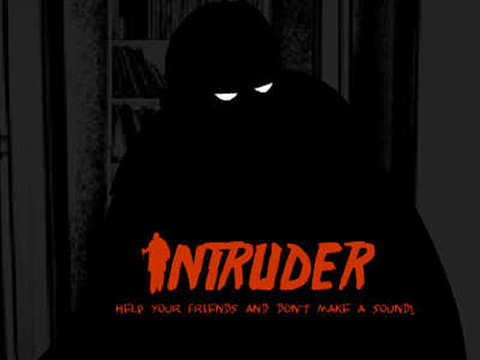 The Intruder is a scary point and click game where you play a man who recieves a phonecall telling him a dangerous burglar has broken into his house. You must enter the house and pick up various objects that you will use to fight the killer.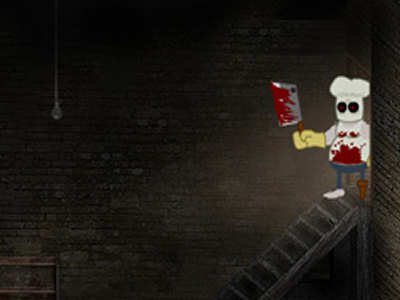 Free Ice Cream is a scary game about a creepy Ice Cream Man with a truck who turns out to be a crazed kidnapper.
This is an escape the room game where you play a little girl who is out playing with her friend Lilly one day. An Ice Cream man offers them "Free Ice Crem". Unfortunately, they are kidnapped and held prisoner by the murderous creep who brandishes a bloody meat cleaver.
Note: In this game, you have to hide whenever you hear the butcher coming, or else he will kill you and you'll have to restart the game.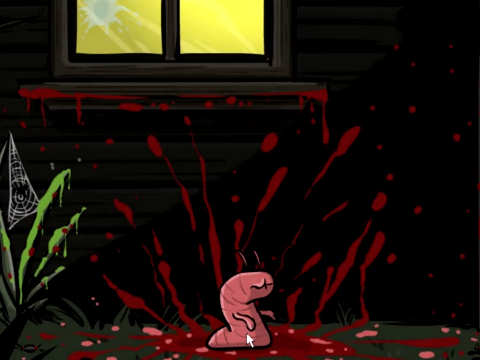 The Visitor is a hugely enjoyable horror-themed point-and-click adventure game. You are a little pink worm called The Visitor. You are an alien parasite and you are able to control objects and animals with your mind.
You need to click on things like branches, frogs and fishing rods in order to find a path towards a house. Once inside the house, you have to find a way to kill the people that live there.
Guide the alien parasite through its new earthly surroundings in this interactive flash horror adventure. It's great fun trying to figure out what you need to click next to advance the plot.
The Visitor Game 2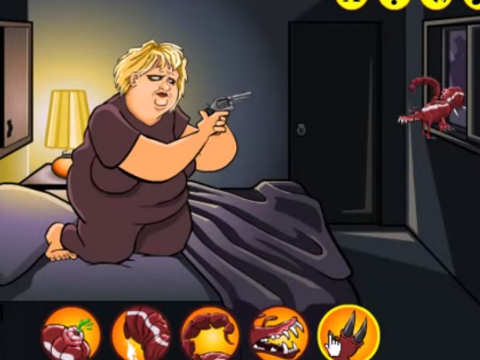 In The Visitor Returns, the alien death slug is back again and ready to kill. This sequel takes place on a campground. You have to help the alien to eat every living thing so it can grow larger and gain more powers.
Play The Visitor Returns online
The Visitor Game 3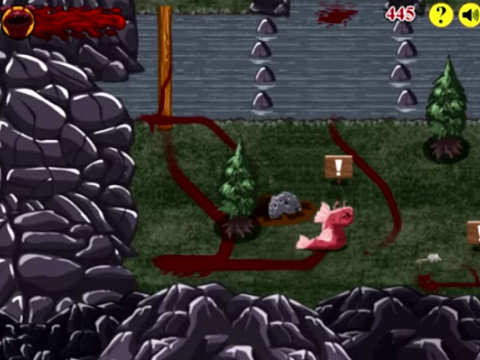 The Visitor: Massacre at Camp Happy is a scary arcade game. You play an alien slug that is out devour humans. When you eat an animal, you gain the creature's ability to fly, swim or climb. This allows you to get to the humans you are stalking.