Scary clown stories featuring evil circus freaks, kids' entertainers and mimes. Read these tales and you will never trust a clown again.


The scary clown statue story is an urban legend about a babysitter who finds herself alone in the house with a creepy statue of a clown. Some people believe that this is a true story, but in reality, it's just an urban myth.

The Clown Mask is a creepy short story about a group of boys who are cleaning an old warehouse when they come across something strange hidden in an old wooden box.

The Clown Doll is a scary urban legend about a little girl named Molly whose parents buy her a new doll as a present. This story is also known as "The Molly Dolly", "Doll Fingers" and "Six Fingers".

The Clown Puppet is a scary story about three sisters who ask their parents for Christmas presents.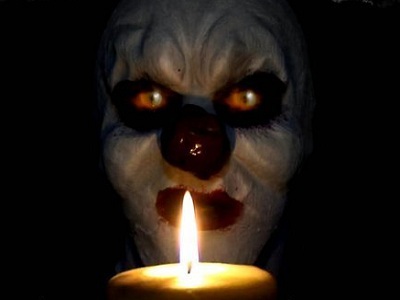 The Clown Face is a chain letter about a brother and sister who have an encounter with a murderous clown.

The Creepy Clown is a scary Japanese story that involves a creepy and unsettling video clip of a dancing clown.

The Clown at Midnight is a scary story about a man who hires an entertainer for his son's birthday party. It is inspired by two famous quotes from Lon Chaney and Stephen King.

The Sad Clown is a creepy tale about a strange dream people experience in which they are being chased by a clown on a lonely country road. This story is from Japan and they say that if you read it, the sad clown will appear in your dreams as well.

The Clown Costume is a scary story about a teacher who has problems with the students in his class and keeps seeing a strange man in a clown suit.