Scary music and Halloween sounds from classic horror movies and videos. Listen to creepy soundtracks, spooky sound effects and ambient background noise for free online.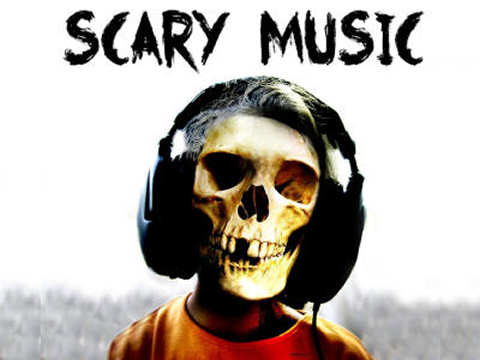 The Exorcist Theme
The main title theme from the soundtrack of the movie The Exorcist is "Tubular Bells" by Mike Oldfield.
Insidious Soundtrack
The creepy violin music from the scary movie Insidious was composed by Joseph Bishara. It is considered one of the most terrifying horror film scores ever written.
Scary Violin Music
The scary violin music you hear in movies and TV shows is the Theme from Psycho by Bernard Herrmann. It's used during the shower scene in Psycho when Norman Bates is stabbing a young woman to death. The high-pitched screech was achieved by playing the violins in a "screeching, stabbing sound-motion of extraordinary viciousness."
Scary Opera Music
The scary opera music you often hear in horror movies is "O Fortuna" from Carmina Burana by the German composer Carl Orff. It is often used in horror movies and TV shows because it sets a foreboding mood and creates a frightening atmosphere. The song begins with the hushed chants of a choir in Latin before building to a crescendo of strings, drums and cymbal crashes. It was based on a medieval Latin poem written in the 13th Century that talks about fate and luck.
Scary Classical Music
Verdi's Requiem Deus Irae.
Scary Organ Music
The scary organ music often associated with horror movies is "Toccata and Fugue in D Minor" by Johann Sebastian Bach. This famous eerie tune is often played at Halloween or featured in parodies of old horror movies. This ominous-sounding piece of music, written for the pipe organ, has become associated with all things scary over the years.
Scary Piano Music
Beethoven's Moonlight Sonata.
Creepy Music Box
Creepy Banjo Music
The most well-known creepy banjo music is "Duelling Banjos" and it was composed in 1955 by Arthur "Guitar Boogie" Smith under the title "Feudin' Banjos". It was made famous by the movie Deliverance which tells the story of four men on a canoeing trip. One of the men plays banjo with a mentally disabled and odd-looking young hillbilly. Later, the men are attacked by a group of hillbillies and hunted down like animals.
The Twilight Zone Theme Music
This classic theme was made by splicing together 2 different cues in the network's music library. They were "Etrange 3 (Strange No. 3)" and "Milieu 2 (Middle No. 2)" by French Avant-Garde classical author Marius Constant.
Alfred Hitchcock Presents Theme Music
Alfred Hitchcock's TV show used Gonoud's "Funeral March of a Marionette" as its theme tune.