The Dating Website is a spooky story written by a ScaryForKids user who goes by the name of ~///Mizune ChiChiChi///~. It's about a girl who wants to meet new people so she signs up for a website where she can chat to other singles like herself.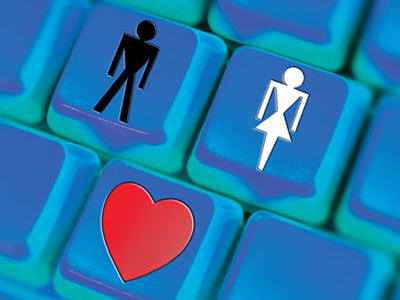 There was a girl who was looking for a boyfriend. She never seemed to have any luck in love, so she decided to see if she could find romance on the internet. She found a website where people from all over the world came together to flirt, date and fall in love. It seemed perfect, so she signed up for it straight away.
The next day, she woke up and got ready for school. She told her friends about the website she had found then when she was done telling them about it their jaws opened and they ran away in horror.
The girl was a little confused but ignored it and went home. When she got home she logged onto her laptop and conntected to the internet. She met a guy on the website that she liked. They started to chat more and more every day.
After a while, she wanted to meet the boy in real life, so she sent him a message asking if he would like to hang out with her sometime. He agreed and told her to go to a particular bar in town and said that he would be there wearing a black shirt.
She went to the bar the next day wearing a soft, red, silk dress with a furry collar. When she walked in, she was disappointed. The place was a dump and there was hardly anyone there. Just then, she felt a tap on her shoulder and when she turned around, she saw a hideous man standing there.
His face was wrinkled and pock-marked. He had white, curly hair and big bulging eyes that looked like they were about to pop out of his eye sockets. He was wearing a dirty black shirt that was shapeless and stretched out because he was so fat. She was so horrified and disgusted that she ran out of the bar and drove home.
Later that day, the guy started sending her messages asking why she had left so quickly without any explanation. He also asked why she never answered his calls. The girl ignored him and tried desperately to forget how hideous he looked.
In the evening, she went to the store to buy some food for her family. There, she saw the same guy walking down one of the aisles and tried to hide from him. She hid in one of the clothes racks nearby. He never noticed her and she sighed with relief when he was gone. She continued shopping, then drove home.
When she went to bed that night, she was awoken by the sound of someone crying outside. She went to look out the window, wondering who it was, but she couldn't see anyone so she went back to bed. She was awoken again a few minutes later by a loud a pounding noise. She checked to see what it was but saw nothing so she went back to sleep.
When she woke up the next day, her parents told her that they were going to a party and told her that she was going to be alone for a while. She waved goodbye to them, then sat on her couch to watch TV. She thought she had heard a knocking at the door but she remembered that her parents weren't going to be home for a while. She didn't want to open the door for anybody so she forgot about it and continued to watch TV.
She then heard the washer turn on down in the basement so she went downstairs to turn it off. When she went down 5 steps, it suddenly turned off but the basement door closed and locked behind her. She was trapped in complete darkness.
Just then, she heard someone say in a raspy voice, "Why don't you love me anymore?"
She started crying as she was scared to death. Then, a pair of rough hands grabbed her and dragged her into the darkness. She fainted and blacked out.
When her parents came home, the house was completely silent. They checked everywhere but they could find no trace of their daughter. Then, when they checked the basement, they saw a horrifying scene.
Their daughter's head had been cut off and a bloody axe was laying beside her body. Inside the washing machine, her severed head was spinning around and around. Written on the wall in blood was a message.
It read: "I really enjoyed our date!"
(Mizune ChiChiChi says: Well?!?! how do you all like it? its my first time so please dont me mad with me!)