The Kimberly Story is a scary urban legend told by Ed Hermanski and you can listen to the audio recording below. He was a history teacher in middle school in Chandler Arizona and every Halloween, he would tell his students this real chilling scary story. Over the years, the tale of horror spread by word of mouth and now it has a terrifying reputation.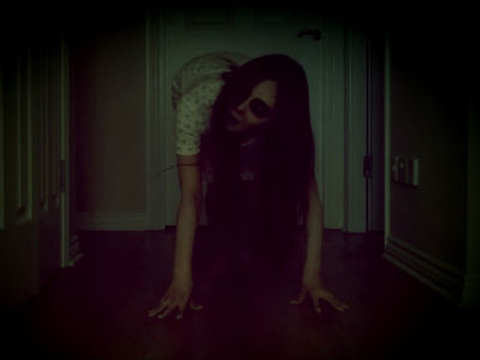 Mr. Hermanski says the story is based on true events that happened when he was teaching middle school in Fabens, Texas. There was a girl in his class named Kimberly. She was absent for almost two weeks. When she returned, she was wearing a dirty, tattered nightgown and kept repeating over and over, "Poor Kimberly… Poor Kimberly…" Police found the dead bodies of her parents buried in her back yard.
She had this evil, evil look on her face, and she was dirty, and she had blood on her fingers… She said, "Ssshhh. They're here." And I said, "Who's here?" And she said, "The ones who live in the walls."
The Kimberly Story is over an hour long and the audio quality isn't the best, but it is worth listening to. It is very unique and original and freaks most listeners out.
After hearing the entire story, many people have claimed that they experienced weird events. Some hear mysterious noises, others suddenly have their lights go out and the electricity switch off. Some even get strange phone calls that can't be traced, and a few claim to have seen a girl in a long white nightgown walking by outside their window.
If any Hollywood movie producers are reading this, they should get in contact with Mr. Hermanski about buying the rights to turn this story into a horror movie.
The Kimberly Story