Happy Pets is a weird little poem about a kid who was mean to animals.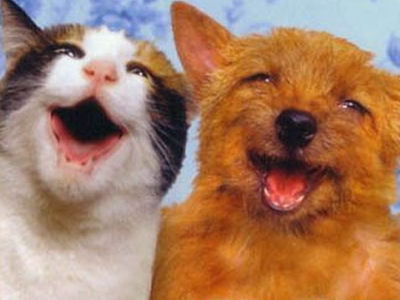 Do you know Fred Fauntleroy?
He's such a naughty, wicked boy.
He catches flies, poor little things
And then tears off their tiny wings.
He killed some birds, and broke some chairs
And threw a kitten down some stairs.
And oh! far worse, far worse than that
He punched his dog and choked his cat.
And then one fateful summer's day
He took his pets outside to play.
But soon Fred's mood began to slip
They saw him pulling out a whip
Fred whipped the dog till it was sore
Then whipped the poor cat even more
At this, his pets grew very red,
They growled and bit him till he bled
He made a terrible screaming sound
And animals flocked from all around
He said "Get help, or I may die"
But they just sat and watched Fred cry.