A very creepy dictionary for kids. This dictionary contains cute illustrations and funny but disturbing explanations of words.
Abandon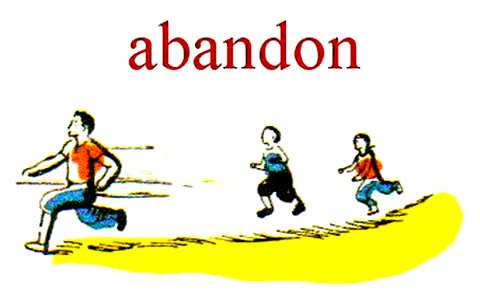 Walter and Janey are running because their father is trying to abandon them. he is trying to leave them behind because he doesn't want them anymore.
Alone

Linda's parents went out and she is alone in the house. She believes she is the only person in the house. She thinks there is nobody else in the house.
Bide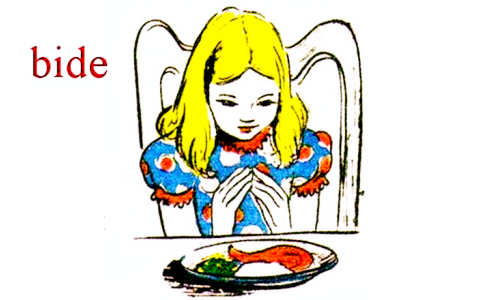 Gloria has decided to bide her time. She will wait and wait and when the moment is right, she will make them all pay.
Brushing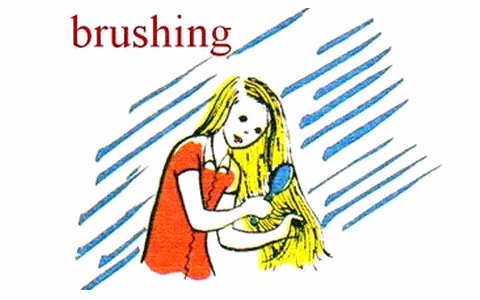 Judy is brushing her hair. She keeps running the brush back and forth through her hair. She has Obsessive Compulsive Disorder. If she doesn't brush her hair exactly 437 times, her family will die.
Clone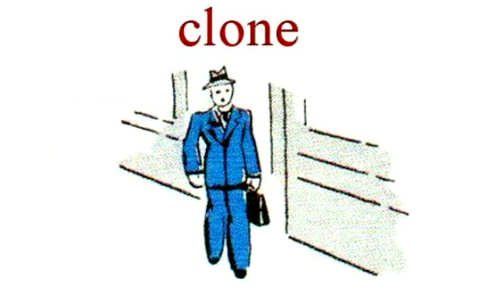 A clone is a copy of a person. If your daddy was replaced by a clone, you would never know. Maybe both of your parents have been replaced by clones.
Concentrate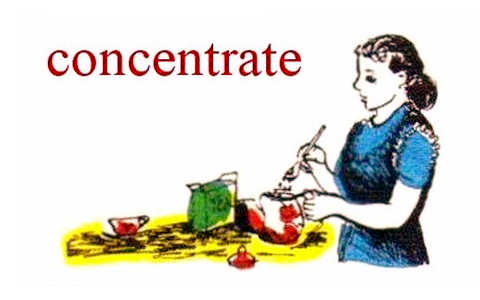 Mommy has to concentrate when she makes the lemonade. She has to think very hard. If she puts in too much poison, Daddy might taste it and if she puts in too little, it might not kill him.
Concise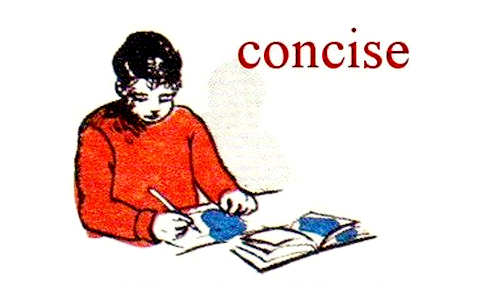 Oliver's writing is very concise. "We have your daughter," he writes. His ransom note gets straight to the point.
Crop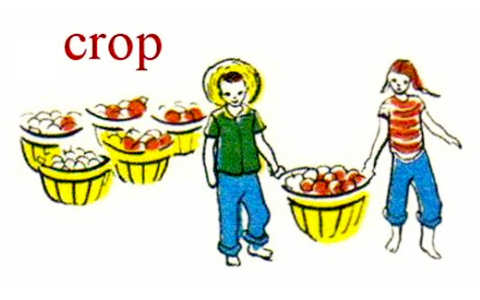 Jimmy and Sally are picking apples. There is a bumper crop this year. There are many apples to pick. If they can fill 10 baskets, their father will not beat them.
Description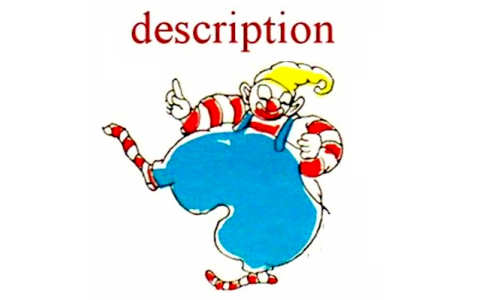 After her birthday party, Alma's mommy gave the police a description of the clown who kidnapped her. She told the police what he looked like. He had yellow hair, big shoes and a funny red nose.
Dots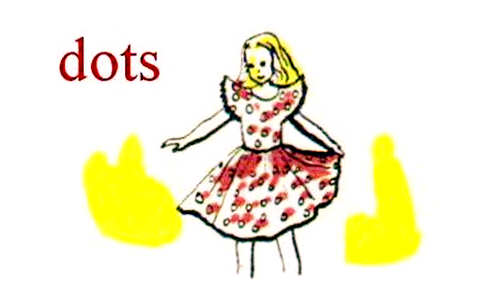 Dots are small circles. There are red dots all over Elena's new dress. She shouldn't have stood so close when she pulled the trigger.
Evidence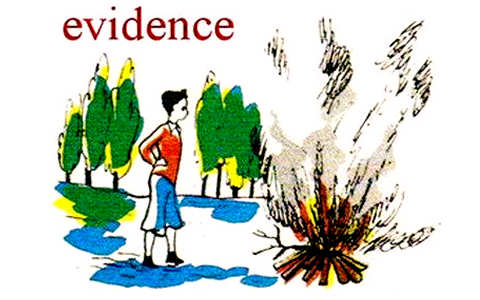 Evidence is something that can get you into trouble. Jason is burning the evidence. Now the police can't prove anything.
Still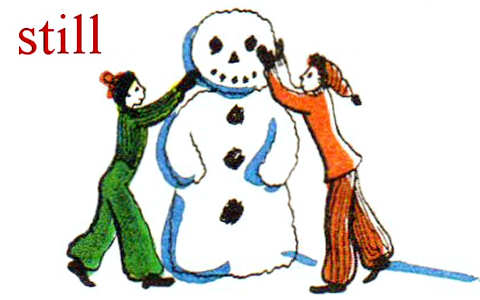 Giles is standing still while the other boys turn him into a snowman. At first, he couldn't stop shivering, but now he is nice and still.
Thrown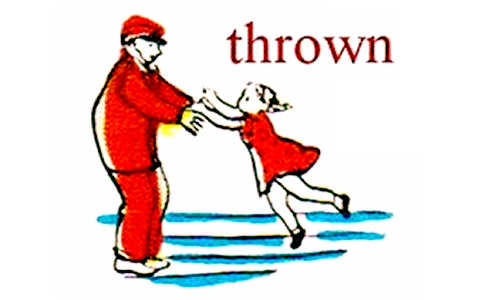 Uncle Bob is throwing Mandy into the air. He is lifting her up and tossing her high. He has thrown Mandy into the river. She can't swim so Uncle Bob watches her drown.
Triumph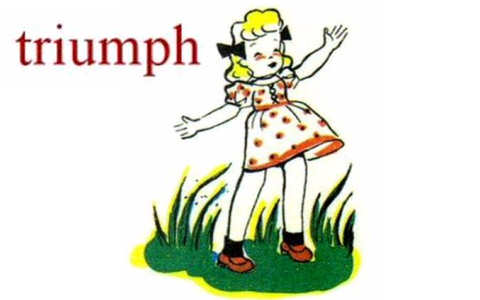 Milly's plan was a triumph. It was a great success. She put a roller skate on the stairs and Mommy fell down. Now Milly will get a new mommy.
Until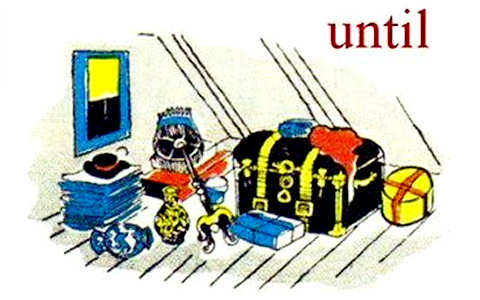 Ricky played in the attic until midnight. He stopped playing at that time. Then his mother came with the key to let him out.
Upside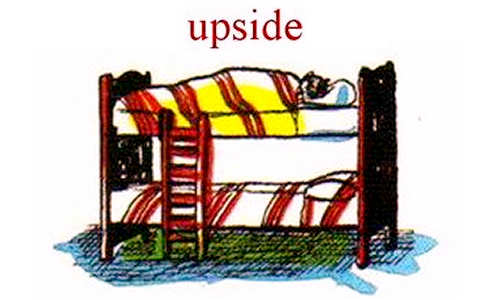 Some situations have an upside. They have a benefit. The upside of Billy's death is that now his brother can have the room to himself.
Warning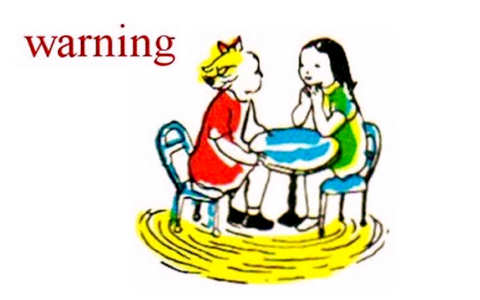 Lynn gave Natalie a warning. She said, "If I catch you with my boyfriend again, I will kill you!"
Wave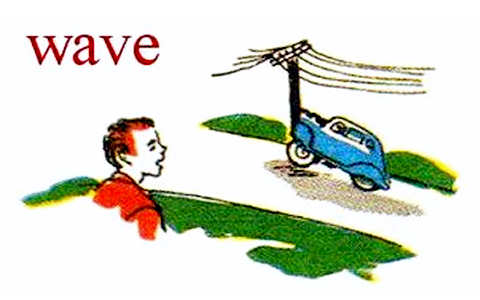 Chip likes to wave at cars. He moves his hand back and forth in a gesture of greeting. He likes to do this because sometimes the drivers are stupid enough to wave back.
Weary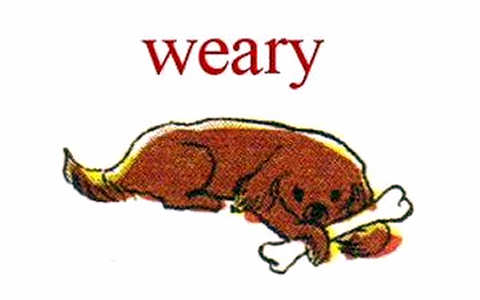 Scruffy is weary of playing with Carol Ann. He is tired of playing with her. It took a lot of effort to dig up her remains.
Wished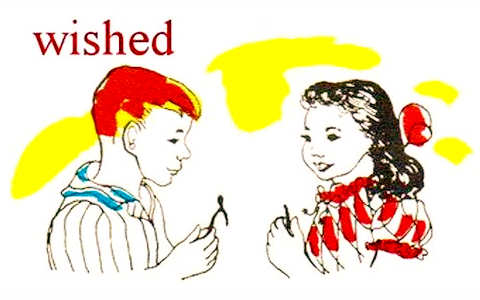 Brian made a wish. He wished that Carla would die. He is hoping that she will die. Carla made the same wish.
Written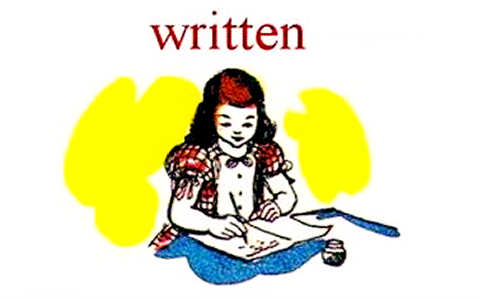 Allison is writing a letter. She is putting words down on paper. She has written many letters. The psychiatrists at the mental asylum keep them all in a file.