Who Goes There? is a scary short story by John W. Campbell. It inspired the horror movie, The Thing and an episode of The X-Files named "Ice".
A group of scientists on a remote base in the Antarctic, discovers a crashed spaceship, buried in the ice. When they attempt to salvage the spaceship, they unleash a shape-shifting alien that has the ability to take the form of any living thing. No one is safe, and everyone is suspect.
Click here to Read the full short story "Who Goes There?"
Click here to Listen to the Audio version of the story "Who Goes There?"



Download the txt of the story here.

Who Goes There first appeared in Astounding Science Fiction No.93 (Aug 1938)

Who Goes There? has been made into a movie three times:
The Thing (1982) by director John Carpenter
Horror Express (1973)
The Thing from Another World (1951)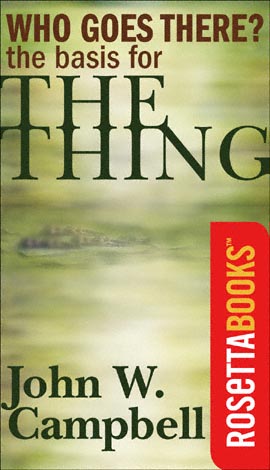 Outpost31 has tons of info about The Thing movie.